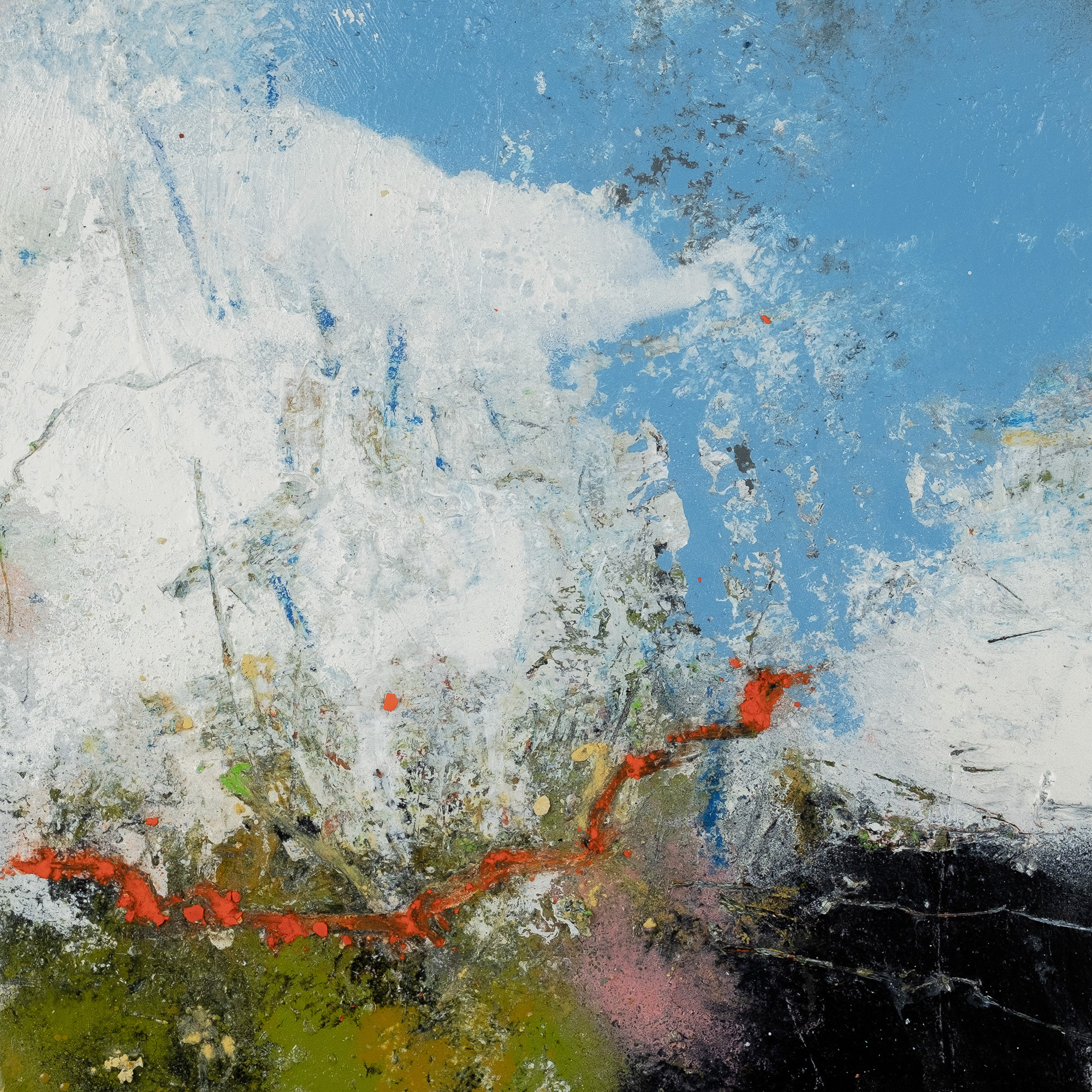 The Abstracted Landscape
& Developing Studio Techniques

Now in its 2nd year, this extremely popular 4 week course can be taken by anyone who wants to push their studio painting to a new level.
Because you receive personal feedback and advice on your work over 4 weeks, it's suitable for all artists from beginner to professional.
This course will help you to improve your studio practice and learn to be as creative with your paintings on board or canvas as you are in your sketchbook.
Studio work can take days, weeks or even months to complete, so how do you carry over the spontaneous expression and freshness of a sketch? In this course you'll be shown practical ways to keep your studio painting lively, energetic and creative.
Getting the most out of your paintings means having strong ideas as a foundation. You'll be shown how to find and develop ideas for your paintings. If you want to sketch outside (which can be a challenge for some) I'll show how to make that fun, pressure free and productive but it's not a requirement for this course.
You'll then work with these paintings, building ideas to create more involved studio paintings.
Not sure it's for you?
Email [email protected] with any questions you have about the course.
(image, Lewis Noble. Bright Sky After Rain 20x20cm mixed media on gesso panel)

The course includes;
In depth structured video tutorials on a wide range of studio painting topics that you can watch as many times as you like
Always-on Private Facebook Group Community
Individual feedback on all your work from me over 4 weeks
Weekly LIVE STREAM ZOOM Q&A 
6 Months unlimited access to all course material
REFER-A-FRIEND 20% off for you BOTH!
100's of students have already completed this course. Here's some their amazing work and what they have to say.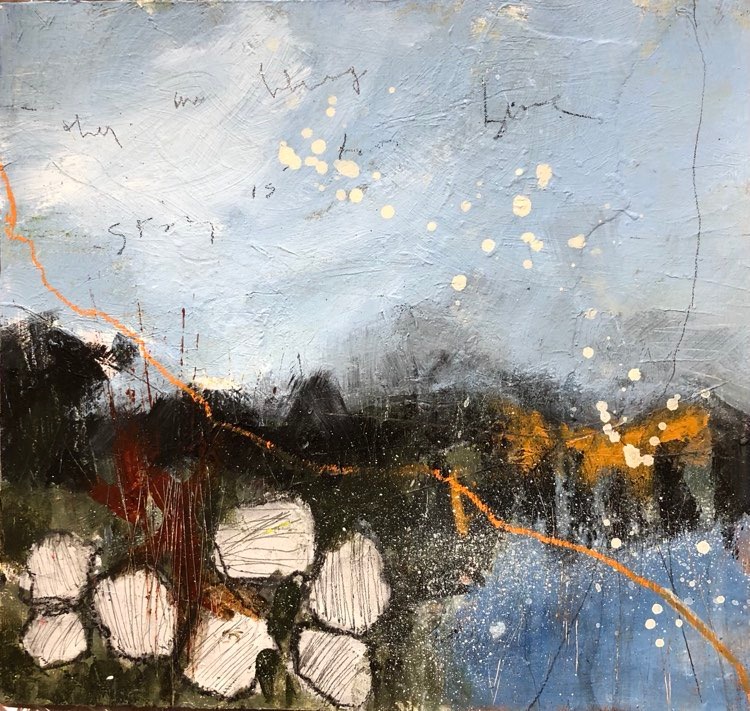 "In this workshop, Lewis shares a practical framework to help artists engage with the landscape and respond to it in a playful and creative way. As an emerging artist, I learned a great deal from his method of working. Lewis is a dedicated and generous teacher— funny, too. Highly recommended." Montreal, Canada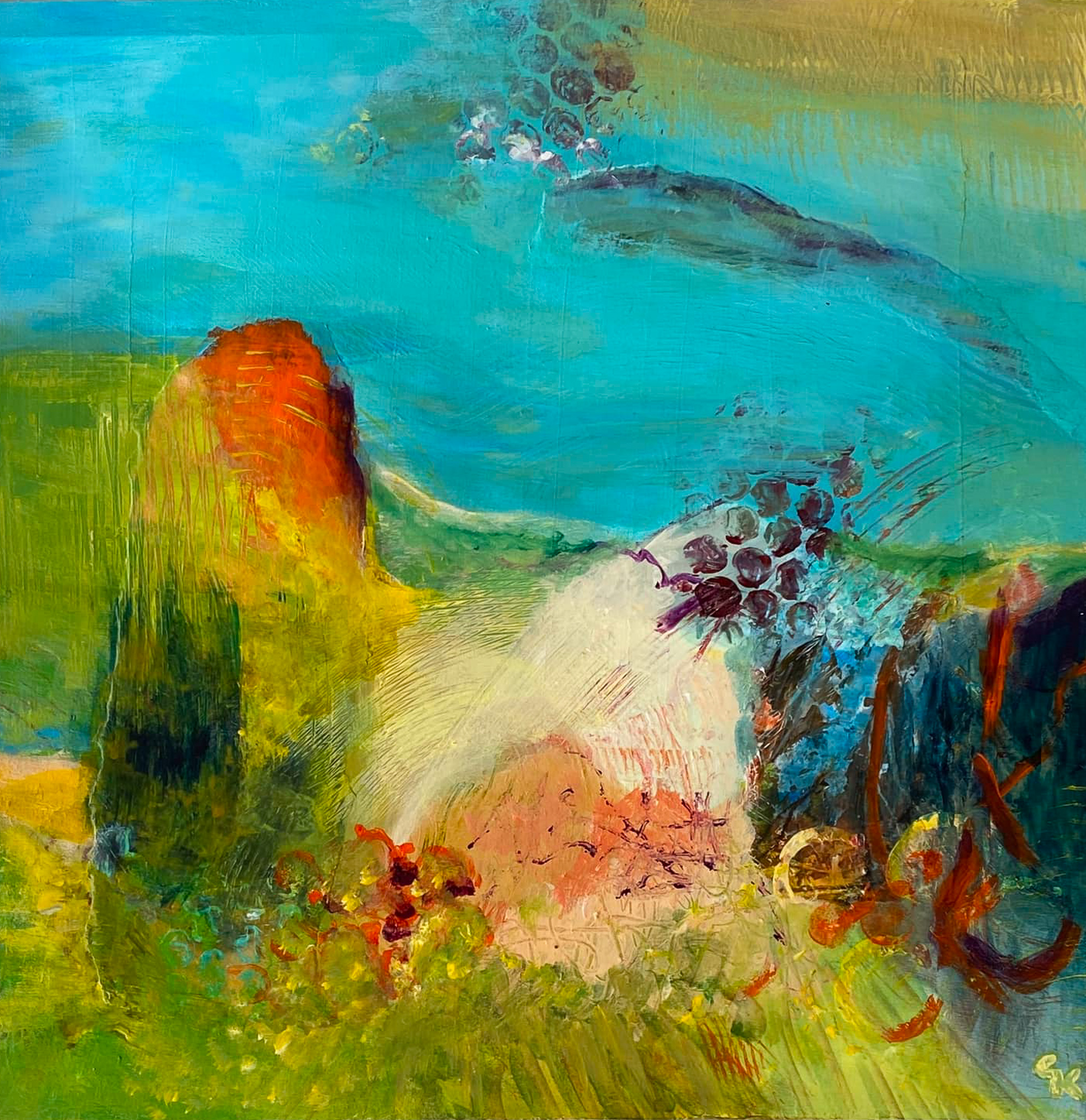 Gisela Kissing-Divina Luce
"I love playing with the tools I got from Lewis' course Abstracted Landscape 2022 and magic happened" Gisela Kissing, Berlin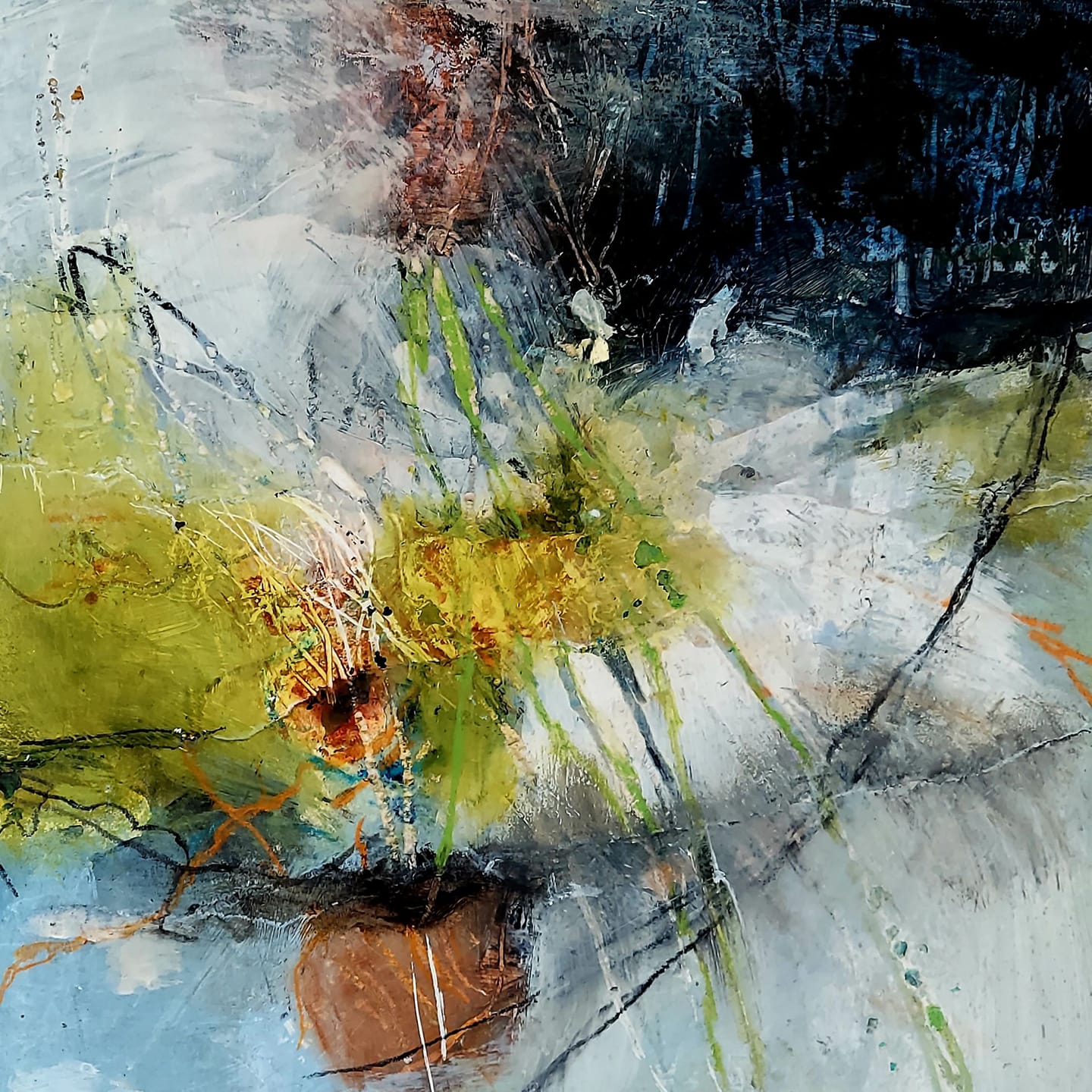 Kathryn Stotler

"There is so much to be gained in these courses. The processes were key to expanding the artistic direction I wanted to go in. Feedback was consistent and non-judgmental. I thoroughly enjoyed it."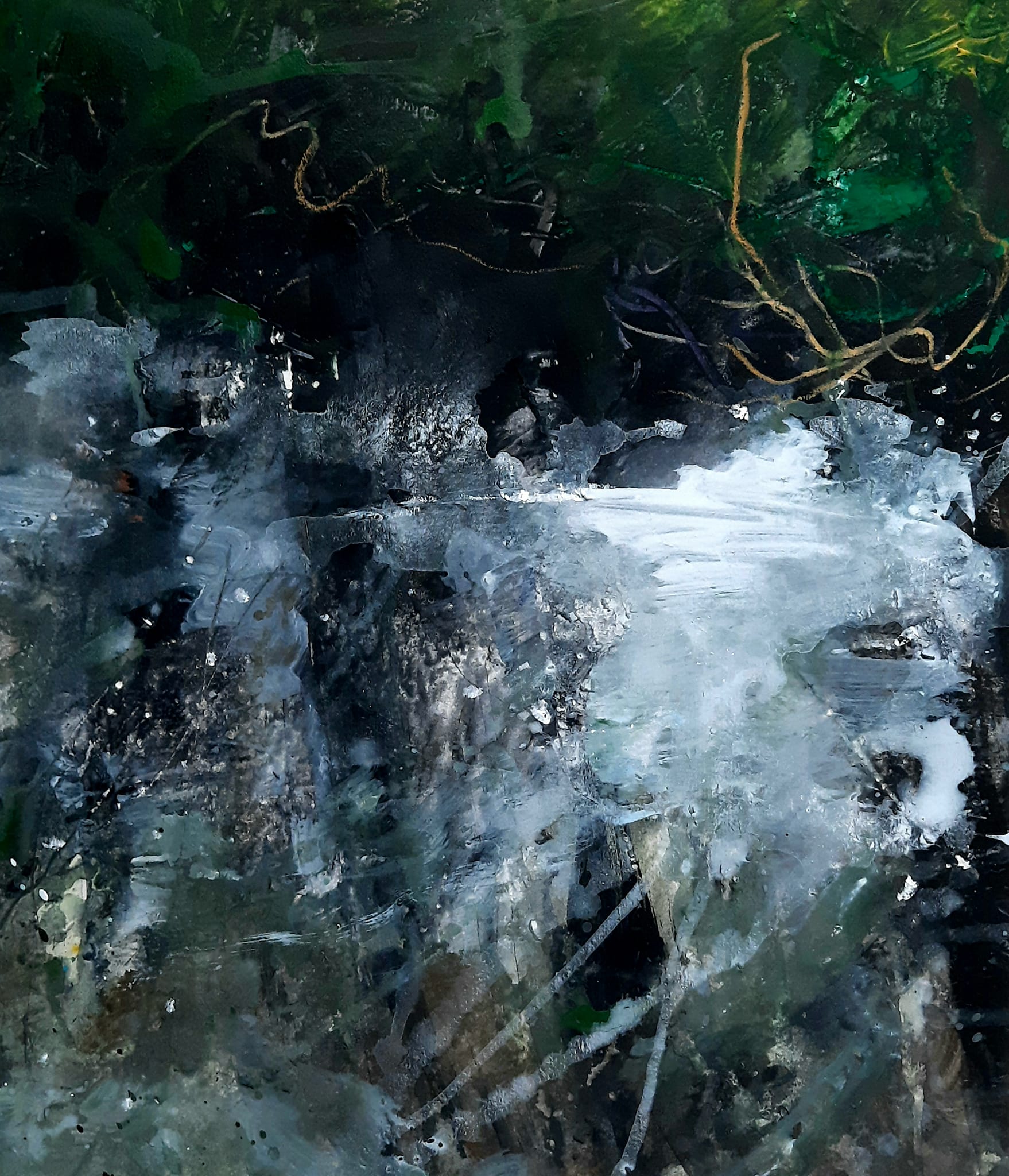 Barry Edwards

'I have always loved sketching the landscape outside in all weathers. After attending two of Lewis Noble's courses he has shown me how to look much closer and paint in a much more expressive way. A truly inspiring teacher.' UK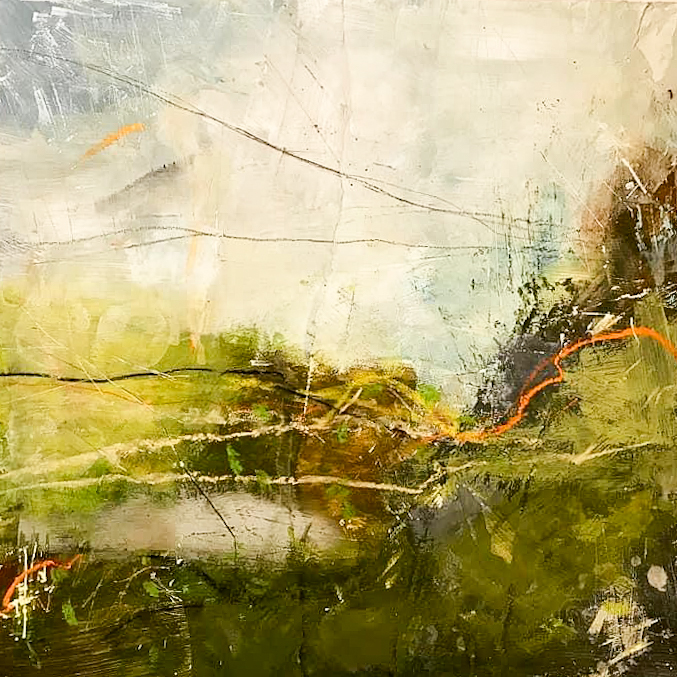 Susie Draper

'Doing the abstracted landscape course was so helpful to me in my art practice.
It is such an explorative and experimental course, Really helping me to try out and develop different techniques both in preparative sketches and in paintings. Lewis answers all questions either through the Facebook group or on the zoom Q&A . All in all can't recommend enough.'
Susie, UK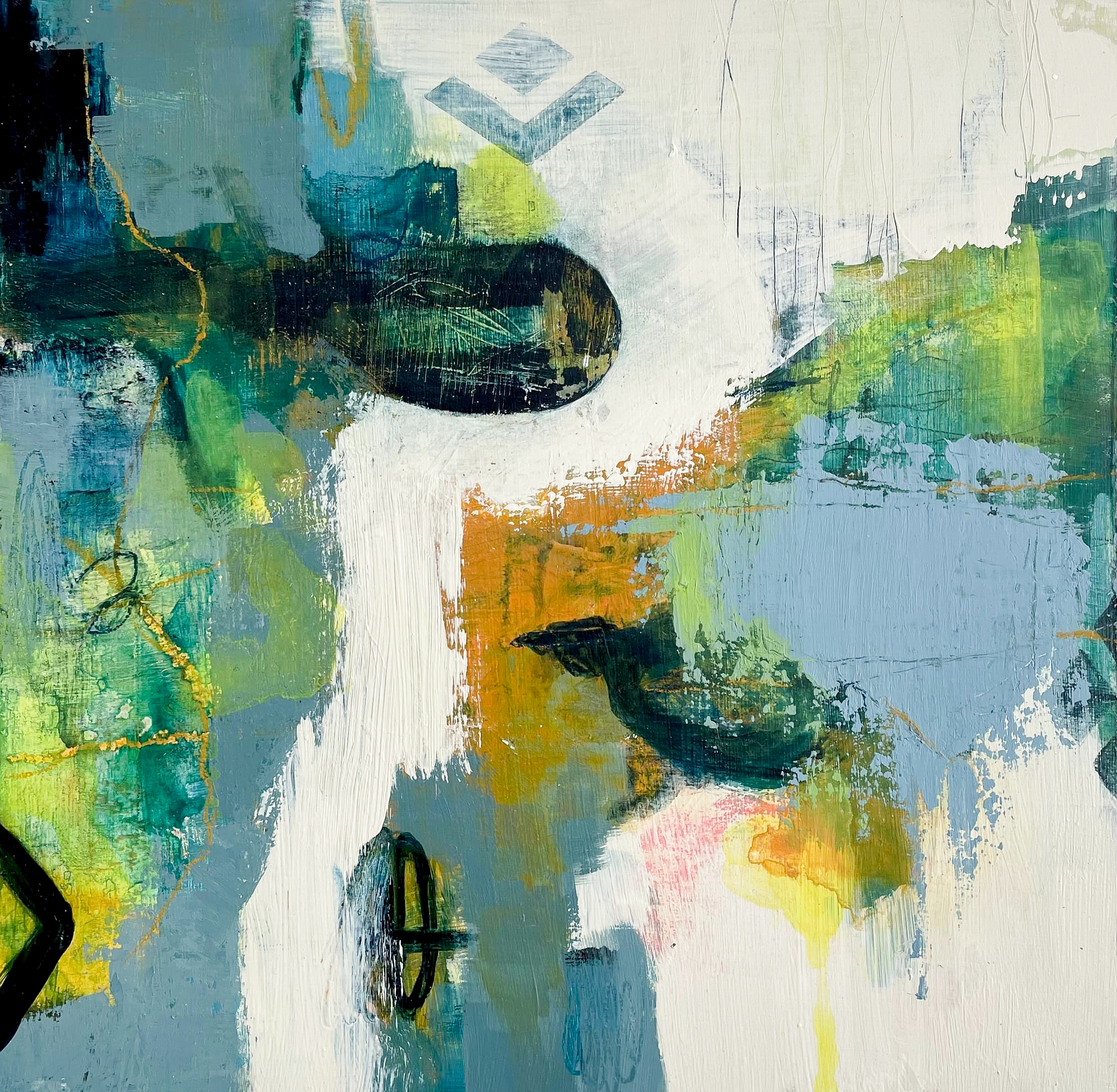 'I learned so much about how to transition my art into the abstract direction I desired more of. The program is well designed with a progressive approach each week so that you can apply both how you "think about or see" the landscape and techniques you learn along the way-everything builds up really nicely. It's a fantastic program, well designed and highly supportive. Such a pleasure to experience this course last fall. Thanks Lewis.' Utah, USA
Curriculum
This four week course includes video tutorials and demonstrations on the following topics.
Week 1
Finding Inspiration & ideas
Sketching, including easy and effective outdoor work (Optional)*
Collage work in studio
*(If you don't want to work outside that's not a problem)
Week 2
Studio painting from sketches
Developing ideas / choosing your subject

Choosing Materials

Benefits of working with different media Acrylic / oil / watercolour / gouache

Preparing surfaces
Week 3
Working on a series of paintings
Exploring the paint surface
Working in layers
Painting techniques
Week 4
Developing your paintings
Further painting techniques
Presentation
What is included

At the beginning each week you will receive video tutorials with in-depth demonstrations giving you all the information you need for that week's work. These detailed demonstrations are the same as if you were taking part in an in-person workshop. 

You will have a full week to complete the tasks I set you in the videos, meaning you are able to work at a relaxed pace and get plenty done. You may want to work for a couple of days or spend all week on the assignment. 

I will be present in the private Facebook group each day to respond to your posted work and answer questions.

At the end of each week there will be a LIVE Q&A session over ZOOM, during which you will be able to message questions and get feedback. Due to the larger numbers on the course compared to an in-person workshop I won't be able to talk to you one-to-one but I'll try to answer everyone's questions and cover common questions which come up in the group during the week. These will be on Saturdays at 7PM UK but will be recorded and posted on the course for you to re-watch or watch if you missed it live.

You will have access to all the course material for 6 months & I will provide feedback for the initial 4 week duration.
*If you enrol at Full Price or have been on one of my previous workshops, you are eligible for 25% discount on NobleArt Membership Group monthly subscription. Email [email protected] for a code.



REFER-A FRIEND & YOU BOTH GET 20% OFF